After preparational works done, terrain works on the south bank shifted into gear in late fall 2006. The embankment containing pebbles was dug way thus creating a more vertical border. Some material was left at two locations - new islands in the river.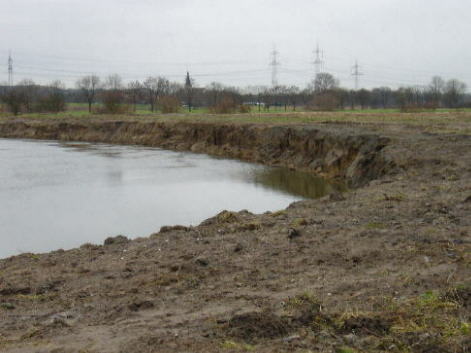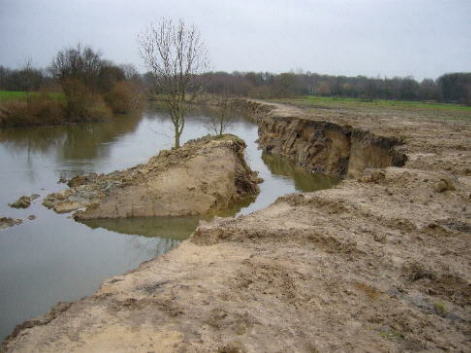 More details can be seen in the pictures below. Start viewing by clicking on the thumbnails.



Further Developments
In 2007 and 2008 the area concerned was fenced in by using barbed wire.

Flooding reservoirs were created.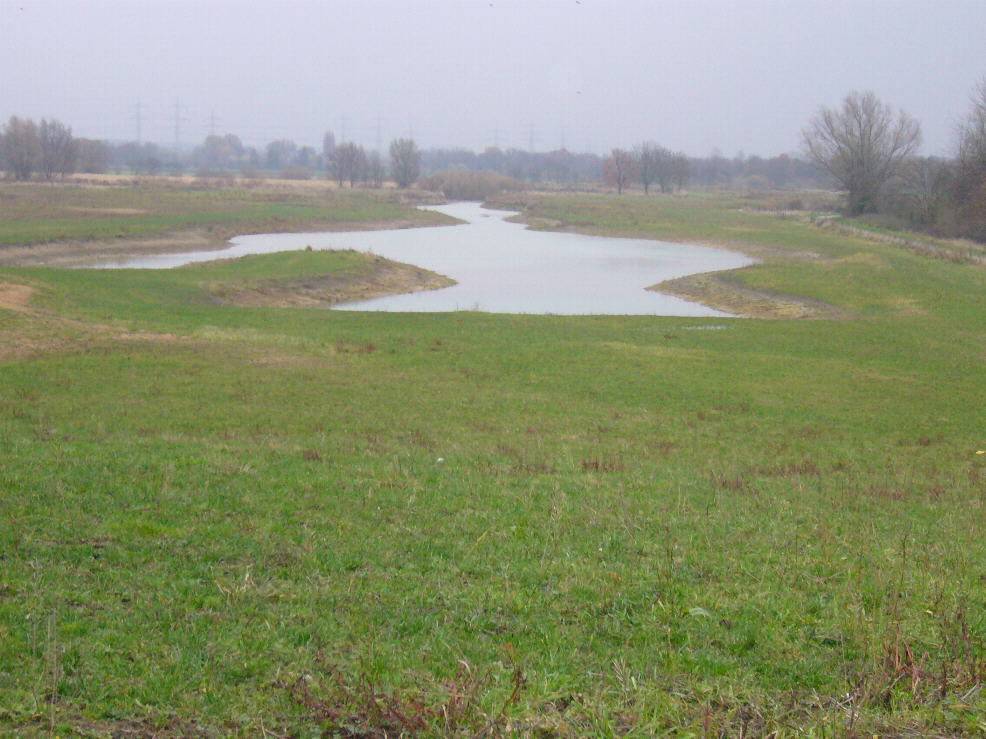 In the eastern part of the area, herbs, chiefly mugwort (

artemisia vulgaris

) and sorrel (

rumex acetosa

) became predominant. In the west, there are meadows with cows grazing there.

The excavation material was used to make up a hill. A wooden hut was set on top. As you can see, there are small rectangular lookouts. No roof, sorry.

In late 2008, a part of the original walkway in the west on the river Lippe was opened to the public again. Not much difference, in comparison to what the area looked like before. There is a small new island. The number of trees and shrubs decreased considerably, though.